Undergraduate Scholarship by Turkey Government
The Turkish Government opens application for the Türkiye Scholarships for International Students from any country to study for Bachelors, Master's and Doctorate degrees.
Türkiye Scholarships include both scholarship and university placement at the same time. Applicants will be placed in a university and programme among their preferences specified in the online application form. Candidates can apply only one scholarship programme in accordance with their educational background and academic goals.
Table of Content
About Turkey Government
Turkey is a nation straddling eastern Europe and western Asia with cultural connections to ancient Greek, Persian, Roman, Byzantine and Ottoman empires. Through international students studying in Turkey, Turkey�s aim is to raise generations that will produce solutions to problems of their countries as well as our world, have equality of opportunity and a supra-national perspective. Turkey has opened its doors to many international students for their education both in the pre-Republic and the Republic period, scholarships were provided to those students for them to receive a distingui... read more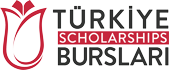 Government of Turkey Undergraduate Scholarship
Aim and Benefits of Government of Turkey Undergraduate Scholarship
The Scholarship Covers:
Monthly stipend (600 TL for undergraduate )
Full tuition fee
1-year Turkish language course
Free accommodation
Round-trip air ticket
Health insurance
Requirements for Government of Turkey Undergraduate Scholarship Qualification
To be eligible for Turkiye scholarship, applicants must;
Be a citizen of a country other than Turkey (Anyone holding or ever held Turkish citizenship before cannot apply)
Not be a registered student in Turkish universities at the level of study they are applying.
There is also age condition candidates are required to meet:• For applicants applying to Undergraduate Degree: Those who were born no earlier than 01.01.1998,
Applicants shouldn't have any health problems barrier to education.
Have at least 75 % cumulative grade point average or diploma grade over their maximum graduation grade or have at least 75 % success in any accepted national or international graduate admissions test.
Checkout:
20 How To Study Abroad Frequently Asked Questions
Documents Required for Application
A copy of a bachelor document indicating that the candidate is bachelor
Passport photo
Application Deadline
February 20, 2020
How to Apply
Interested and qualified? Go to
Turkey Government on tbbs.turkiyeburslari.gov.tr
to apply
For more details, visit Turkiye Burslari website
Read Also:
Top 20 Reasons To Study Abroad
Scholarships You May Like