Undergraduate Scholarship by Macquarie University
The Macquarie University Australia through its Country Scholarships is offering the Africa Scholarships for undergraduate and postgraduate degree at the university.
Under the Africa scholarships, Macquarie University will provide AU$5000 annually towards your tuition fees for the length of the course (AU$2500 is credited against your tuition fees each semester). The scholarship is for full time, on-campus study only.
Payment of the scholarship will be applied equally towards your tuition fee for each session for the duration of your studies. As this scholarship is competitive, you are encouraged to accept your course and scholarship offers without delay to guarantee your eligibility to receive the scholarship.
Duration of Scholarship: The scholarship is awarded annually for on-campus study only.
Table of Content
About Macquarie University
Established in 1964, Macquarie University began as a bold experiment in higher education. Built to break from traditions: to be distinctive, progressive, and to be transformational. Today our pioneering history continues to be a source of inspiration as we celebrate our place among the best and brightest minds. Recognised internationally, Macquarie University is consistently ranked in the top two per cent of universities in the world* and within the top 10 in Australia... read more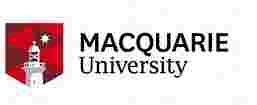 Macquarie University Undergraduate Scholarship
Aim and Benefits of Macquarie University Undergraduate Scholarship
The university of Macquarie provides AU$5000 annually towards your tuition fees for the length of the course (AU$2500 is credited against your tuition fees each semester).
Requirements for Macquarie University Undergraduate Scholarship Qualification
To be eligible for this scholarship, candidate must:
Be a citizen of an African country.
Have applied for undergraduate coursework through a registered Macquarie University agent or through our online application system.
Have met the University's academic and English requirements for the course offered at our North Ryde campus.
Commence study in the session and year indicated in your scholarship letter of offer. Commencement may not be deferred.
Checkout:
How To Write A Scholarship Essay - Scholarship Essay Examples
Application Deadline
Not Specified
How to Apply
Applicants don't need to apply directly to be considered for a scholarship.
You will be assessed for the scholarship when you apply for an eligible program to study with them
Important Notes:
You're not eligible if you have received any other Macquarie University scholarship (which may include the UAC Scholarship) for this course of study, unless you have been advised otherwise by a representative of the university.
To remain eligible for this scholarship, you must stay enrolled in your original approved course of study and pass all units within the course.
If you withdraw from your program before completion, you may be required to repay any scholarship previously awarded to you during your study period at Macquarie University based on the outcome as decided by the scholarships and grants committee.
For more details, visit Macquarie University website
How To Apply For Scholarships - And Get Taken
Want to study abroad?
Find Ongoing Scholarships to Study Abroad Here
Scholarships You May Like