Undergraduate Scholarship by Government of Mauritius
As part of its commitment to promote capacity-building at high level across the continent, the Government of Mauritius is awarding scholarships to deserving students who are resident citizens of member states of the African Union or of African Commonwealth countries as per the following criteria below
Table of Content
About Government of Mauritius
The Objective of the Ministry of Education, Tertiary Education, Science and Technology is to ensure that all students are given the opportunity to embark on and complete higher secondary education for employability and higher and further education and training with the required maturity and confidence. To make Mauritius an intelligent island, a Knowledge Hub to serve the Region and a Centre for Higher Learning and Excellence. To create the next generation of forward-looking and innovative leaders contributing to the transformation of the Republic of Mauritius into a high ranking, prosper... read more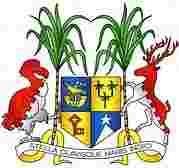 Government of Mauritius Undergraduate Scholarship
Aim and Benefits of Government of Mauritius Undergraduate Scholarship
The Scholarship will support successful candidates in meeting tuition fees and contribute to their living expenses during their studies in Mauritius. Furthermore, the airfare, by the most economical route, from the country of origin at the beginning of studies and back to the country of origin at the end of the studies will be covered. This will be valid for travel from the country of origin at the beginning of the studies and back to the country of origin upon successful completion of studies.
Requirements for Government of Mauritius Undergraduate Scholarship Qualification
Applicants should be above 18 years of age and should not have reached their 26th birthday at the closing date of application;
Applicants must have applied for full-time on-campus studies at any public Tertiary Education Institution in Mauritius for academic year starting in 2020;
The scholarship will be for a maximum of four (4) years or the minimum course duration whichever is lesser.
Candidates should have successfully completed end of secondary school to be eligible and should satisfy the minimum grade requirements as indicated below: : (i) 24 points at GCE A – Level which will be computed on the basis of the following grades obtained in three Principal subjects: A+=10, A=9, B=8, C=7, D=6 & E=5; OR (ii) at least an overall average of 70% or an overall average of, 14/20; OR (iii) criteria equivalent to (i) or (ii) above.
In case the language of instruction is not English in the qualifying examination, the candidate will have to provide a valid TOEFL or IELTS test results with a minimum score not less than 550 or 5.5 respectively, or an appropriate proof of English Language proficiency.
Candidates who are already holders of an undergraduate degree will NOT be eligible under this scholarship scheme.
Self-financing candidates already studying in Mauritius in will NOT be eligible under this Scholarship scheme.
Checkout:
How To Write A Scholarship Essay - Scholarship Essay Examples
Interview date, Process and Venue for Government of Mauritius Undergraduate Scholarship
Candidates who have not been informed of their selection for award of a scholarship by end of March 2020 for March intake and end of August 2020 for August intake should consider that they have not been selected.
Selection of candidates for the Scholarship will be based on merit.
The list of successful applicants for each Member State will be communicated to their respective Nominating Agencies and a communiqué will be placed on the Mauritian Ministry of Education's website once the selection exercise has been completed. The Mauritian Ministry of Education will, in parallel, issue the successful applicants with a Scholarship Agreement Form which is to be signed and submitted to the Mauritian Ministry of Education, upon appointment, within two (2) weeks of their arrival in Mauritius.
The final decision to award a scholarship rests with the Ministry of Education, Tertiary Education, Science and Technology. This decision shall be final and binding.
Documents Required for Application
Candidates must also submit the fully completed Application Form and certified copies of the following documents as part of their application to their local Nominating Agency:
Birth Certificate;
Relevant educational certificates and transcripts;
Medical certificate to be filled and stamped by a registered medical practitioner in Section 6 of the Application Form;
Copy of passport biodata page, if available
Application Deadline
August 20, 2020
How to Apply
For Postgraduate application form, click here
For Undergraduate application form, click here
For more details, visit Mauritius ministry of Education website
How To Apply For Scholarships - And Get Taken
Want to study abroad?
Find Ongoing Scholarships to Study Abroad Here
Scholarships You May Like