Undergraduate Scholarship by Eastern Mediterranean University
Eastern Mediterranean University is offering scholarships for Turkish and international students. These scholarships are available for pursuing Graduate/Undergraduate programs.
Each academic semester, students who will enroll in their respective programs for the first time during the relevant semester may apply for scholarship opportunities. The applications are made during the online program application.
International students can apply for 100% and 50% scholarships for PhD programs and 50 % scholarship in Master's programs.
Table of Content
About Eastern Mediterranean University
A wide range of graduate programs leading to Master's and Doctor of Philosophy degrees are offered coordinated and administered by the Institute of Graduate Studies and Research at EMU. The Institute is responsible for overseeing, processing and coordinating matters concerning graduate admissions, assistantships, thesis proposals and defences, supervisions, and examinations, subject to the by-laws of the University and the regulations lay down by the University Senate. The Institute serves to maintain quality in graduate education by adapting universally accepted academic principles and criter... read more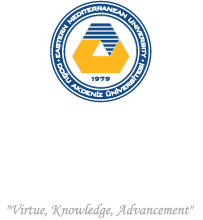 Eastern Mediterranean University Undergraduate Scholarship
Requirements for Eastern Mediterranean University Undergraduate Scholarship Qualification
Transfer student applications or associate degree holders
Students who hold an Associate Degree or a National Diploma can apply as a transfer student to the Bachelor Degree programs of the Eastern Mediterranean University.
The requirements for transfer applications to the Eastern Mediterranean University are as follows.
Transfer applications should be to the 2nd, 3rd, 4th or 5th semesters. Associate Degree or National Diploma holders generally start from the 5th semester.
Student should not have been dismissed from a University,
All required modules should have been completed from previous classes.
CGPA should be minimum 2.00 out of 4.00 or the equivalent.
Academic record / mark sheets (transcript)
All applicants for whom English is a second language are required to take EMU English Proficiency Exam, or present documents demonstrating their English proficiency level.
Please visit http://sfl.emu.edu.tr/ for details
Checkout:
20 How To Study Abroad Frequently Asked Questions
Documents Required for Application
Photocopies of Higher Secondary School Certificate and transcript (mark sheets).
One passport-sized photograph
Photocopy of the passport (relevant page) or birth certificate
A copy of proof of English Proficiency if any
Note: English translations of these documents are necessary if they are in any language other than English
Application Deadline
August 14, 2019
How to Apply
Interested and qualified? Go to
Eastern Mediterranean University on applyonline.emu.edu.tr
to apply
For more details, please visit the scholarship website
Read Also:
Top 20 Reasons To Study Abroad
Scholarships You May Like