Software Support Engineer Apprenticeship Scholarship by Microsoft
Applications are now open for the Microsoft Leap Apprenticeship Program 2021 for Young Africans to take up short-term positions in various locations. See below for more info.
Microsoft Leap Apprenticeship Program is a global apprenticeship program designed to accelerate job-readiness for careers in technology.#
At Microsoft, we know there are many pathways into the technology industry and into our organization. We're constantly looking for new ways to create unconventional entry points for talent and leverage the skills and experiences of talent from outside the traditional academic paths.
In 2015, we launched the Leap Program to introduce more people to work in the tech industry. The program offers an immersive 16-week apprenticeship for those who have a base foundation of technical training. This apprenticeship program combines in-classroom learning with hands-on engineering projects, working on real teams and real products within our organization such as Azure, Xbox, Bing, and Office365.
Leap participants are change catalysts and change multipliers: they bring a diverse set of personal experiences and cognitive abilities to their work as well as to their colleagues and communities at Microsoft. They play a vital role in advancing engineering processes, accelerating innovation and activating inclusion as a part of Microsoft culture.
Whether it's a stay-at-home parent interested in re-entering the workforce or someone who is ready for a 'second act,' the stories from current and former participants are truly inspiring. Not only is Leap launching new cohorts across the country and the globe, but it's also re-launching the lives of countless individuals looking to make an impact.
Table of Content
About Microsoft
Microsoft Corporation is an American multinational technology company with headquarters in Redmond, Washington. It develops, manufactures, licenses, supports, and sells computer software, consumer electronics, personal computers, and related services. Its best known software products are the Microsoft Windows line of operating systems, the Microsoft Office suite, and the Internet Explorer and Edge web browsers. Its flagship hardware products are the Xbox video game consoles and the Microsoft Surface lineup of touchscreen personal computers... read more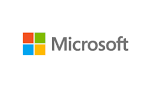 Subscribe for scholarship alert.
Be among the first to know whenever new Microsoft scholarship is going on. Enter your email address and click the Subscribe button ↓
Microsoft Software Support Engineer Apprenticeship
Aim and Benefits of Microsoft Software Support Engineer Apprenticeship
Software Support Engineers work as part of a team to help locate, isolate, and troubleshoot to find bugs, edge-cases, and workarounds. This requires learning how to connect to customers to help program managers and UX designers create and deliver solutions.
Requirements for Microsoft Software Support Engineer Apprenticeship Qualification
Bachelor's degree or HND Degree of any discipline. Computer Science is an advantage
At least 6+ months of professional technical experience after boot camp or degree completion
Must have completed National Youth Service Corps obligation
Excellent customer service skills
Ability to communicate and interact effectively, in a professional manner with technical & non-technical staff (both verbal & written)
Prior professional work experience (tech or non-tech industry)
Passion for technology and learning
Adaptability to work independently and as part of a team, bringing in experts when needed
Excellent collaboration, organizational and time management skills.
Knowledge of Microsoft Solutions such as Azure, Microsoft Dynamics, and M365 is an advantage
Excellent problem-solving and critical-thinking skills
Checkout:
How To Write A Scholarship Essay - Scholarship Essay Examples
Application Deadline
Not Specified
How to Apply
Interested and qualified? Go to
Microsoft on www.microsoft.com
to apply
Check the minimum requirements

Current authorization to work in the United States or residency in the country location of your cohort before the start of your cohort
Active top secret security clearance – Reston, VA positions ONLY
Work experience
LinkedIn profile
Choose your pathway
Ensure availability during the entire scheduled cohort of your pathway
Gather necessary materials

Steps to apply

Submit your resume, formatted in Markdown, via a GitHub Gist
Submit the online application which includes two essays
For more details, visit Microsoft website
How to Write a Good Scholarship Application Letter (Sample Examples Included)
How To Apply For Scholarships - And Get Taken
Want to study abroad?
Find Ongoing Scholarships to Study Abroad Here
Subscribe for scholarship alert.
Be among the first to know whenever new Microsoft scholarship is going on. Enter your email address and click the Subscribe button ↓
Scholarships You May Like
Subscribe for scholarship alert.
Be among the first to know whenever new Microsoft scholarship is going on. Enter your email address and click the Subscribe button ↓