Secondary School Scholarship by Trust For Sustainable Living
The Trust for Sustainable Living organization is pleased to invite school children around the world to share their dreams on the potential of partnerships to help achieve a more sustainable future.

These school children are requested to participate in the Trust for Sustainable Living International Schools Essay Competition and Debate 2020. The year's theme is "Partner Power".

About The Essay Competition:
Students and Teacher Champions who participate in the essay competition will in turn be eligible to participate in a National Debate on the same theme in Spring 2020.

This national debate will lead to an International Online Debate (among the top performing students), and Teacher Champions Exchange, in Summer 2020.

For the first time, the international events will take place online to help support the broadest possible participation from around the world.

The overall Grand Prize winner (plus Teacher Champion and parent) of the competition will win a trophy and a free trip to Oxford, UK in Summer 2020, including £500 spending money.

The writers of the Top Ten essays in each school category (Primary or Secondary) and the Debate Winners will receive medals, and all Essay Finalists and Honourable Mentions and all Debate participants will receive personalised e-certificates.

If you or any student you know is interested in this award, then you are advised to apply.
Table of Content
About Trust For Sustainable Living
The Trust for Sustainable Living is a global education charity, based at the Living Rainforest centre in West Berkshire, UK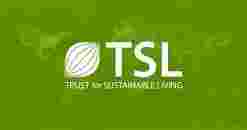 Trust For Sustainable Living Secondary School
Application Deadline
December 20, 2019
How to Apply
Interested and qualified? Go to
Trust For Sustainable Living on trustforsustainableliving.org
to apply
Each student is invited to submit one essay in English, entitled, My vision: Partnerships for a sustainable future
The essay length varies by age as follows:

Primary students (ages 7-11): 400 words
Secondary students (ages 11-17): 600 words
For more details, please visit the scholarship website here
Read Also:
Top 20 Reasons To Study Abroad
Scholarships You May Like