Postgraduate Bursary Scholarship by Standard Bank Group
The standard Bank Group is now accepting applications from undergraduate and postgraduate students who seeks financial assistance in completing/furthering their education in South Africa.
The Standard Bank bursary fund is designed to promote academic excellence and shape the next generation of African talent and African leaders within South Africa and the continent at large.
The Standard Bank Group bursary fund considers undergraduate and postgraduate studies. Bursary beneficiaries will be required to work for Standard Bank if in the event they receive an offer of employment by the Bank upon graduation.
Table of Content
About Standard Bank Group
Standard Bank Group Limited (also trading as Stanbic Bank) is the largest African banking group by assets and earnings, operating in 20 countries in sub-Saharan Africa. With about 50,000 employees, it has approximately 560 branches and over 1,770 ATMs on the African continent. Standard Bank Group is a financial institution that offers banking and financial services to individuals, businesses, institutions and corporations in Africa and abroad. They drive sustainable and inclusive economic growth in Africa. To ensure their commitment to making a positive and lasting impact, they have deve... read more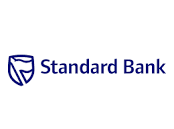 Standard Bank Group Postgraduate Bursary
Requirements for Standard Bank Group Postgraduate Bursary Qualification
The Standard Bank Group Bursary Fund Postgraduate Bursary
The Standard Bank Group Bursary provides full-cost bursaries to financially deserving and academically sound students wishing to pursue postgraduate studies in Commerce, Science, Engineering, Mathematics and Technology.
Minimum selection criteria:
Applicants must have achieved an average of 65% and above in the latest examinations.
Applicants must register for full-time postgraduate studies.
Applicants must meet the entry requirements in the fields of commerce, science, engineering, mathematics and technology at a registered public university.
Applicants will be required to participate in a formal assessment process including but not limited to Psychometric evaluation and interview.
Financial need is considered in applications.
Checkout:
How To Write A Scholarship Essay - Scholarship Essay Examples
Application Deadline
September 30, 2020
How to Apply
You can apply using one of the following options:
Please note: All 2020 applications are closed. 2021 applications open from 1 April to 30 September 2020
Mail: Write a letter containing your name, surname and a valid postal address and postal code to: Standard Bank Bursary Programme, Studietrust, Private Bag X16, Braamfontein 2017
Email: Send an email explicitly requesting a Standard Bank bursary application form, and containing your name, surname and a valid postal address and postal code to:

[email protected]

SMS: Sms the word STANDARD, your name, surname, postal address and postal code to 31022.
Website application: Fill in an online application form on: www.studietrust.co.za
Enquiries can be directed to Susan Dube at [email protected]
Applications must be completed on StudyTrust's online Leaply platform before 30 September to be considered for a bursary for next year.
For more details, visit the standard Bank Group website
How to Write a Good Scholarship Application Letter (Sample Examples Included)
How To Apply For Scholarships - And Get Taken
Want to study abroad?
Find Ongoing Scholarships to Study Abroad Here
Scholarships You May Like