PhD Scholarship by United Nations University
The UNU's Institute for the Advanced Study of Sustainability (UNU-IAS) offers an MSc degree program and a PhD degree program to produce scholars who will become key researchers in the field of sustainability science. The Japan Foundation offers the UNU Scholarship for outstanding applicants from developing countries who can demonstrate a need for financial assistance.
Studying at UNU-IAS brings the unique benefits of:
Collaborative research & practical experience,
A global university within the UN system, and
An international and interactive learning environment in central Tokyo.
Table of Content
About United Nations University
The United Nations University (UNU) is a global think tank and postgraduate teaching organisation headquartered in Japan. The mission of the UN University is to contribute, through collaborative research and education, to efforts to resolve the pressing global problems of human survival, development and welfare that are the concern of the United Nations, its Peoples and Member States. In carrying out this mission, the UN University works with leading universities and research institutes in UN Member States, functioning as a bridge between the international academic community and the United ... read more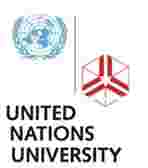 UNU PhD Scholarship
Aim and Benefits of UNU PhD Scholarship
The JFUNU scholarship provides a monthly allowance of 120,000 JPY for living expenses for a maximum of 36 months.
However, travel costs to and from Japan, visa handling fees, and health/accident insurance costs must be covered by the student.
The tuition fees are fully waived for the scholarship recipients.
The amount of monthly allowance has been changed to 120,000 JPY effective 2017.
UNU PhD Scholarship Courses
Requirements for UNU PhD Scholarship Qualification
Applicants must be from developing countries who can demonstrate a need for financial assistance.
Applicants who are currently living in Japan under a working visa are NOT eligible for the scholarship.
Applicants who want to pursue a second PhD degree at UNU-IAS are not eligible for the scholarship.
Checkout:
How To Write A Scholarship Essay - Scholarship Essay Examples
Application Deadline
April 10, 2020
How to Apply
Interested and qualified? Go to
United Nations University on postgraduate.ias.unu.edu
to apply
Important Notes
All application forms must be typed and filled out in English. No handwritten or incomplete application documents will be considered.
All materials and documents submitted as part of an application become the property of UNU-IAS and cannot be returned.
If any falsification is discovered in any of the documents presented for application, admission will be revoked.
Unsuccessful applicants of previous years who reapply for admission must submit a completely new set of application documents, including letters of reference. No previous application materials will act as supporting resource.
For more details, visit UNU website
How to Write a Good Scholarship Application Letter (Sample Examples Included)
How To Apply For Scholarships - And Get Taken
Want to study abroad?
Find Ongoing Scholarships to Study Abroad Here
Scholarships You May Like