PhD Scholarship by Government of Mauritius
As part of its commitment to promote capacity-building at high level across the continent, the Government of Mauritius is awarding scholarships to deserving students who are resident citizens of member states of the African Union or of African Commonwealth countries as per the following criteria below
Table of Content
About Government of Mauritius
The Objective of the Ministry of Education, Tertiary Education, Science and Technology is to ensure that all students are given the opportunity to embark on and complete higher secondary education for employability and higher and further education and training with the required maturity and confidence. To make Mauritius an intelligent island, a Knowledge Hub to serve the Region and a Centre for Higher Learning and Excellence. To create the next generation of forward-looking and innovative leaders contributing to the transformation of the Republic of Mauritius into a high ranking, prosper... read more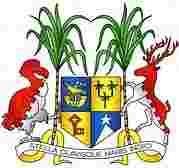 Government of Mauritius PhD Scholarship
Requirements for Government of Mauritius PhD Scholarship Qualification
For PhD programme: a first class undergraduate degree from a recognised University or an MPhil and meeting the requirements of the awarding body.
For MPhil / PhD programme: A recognised undergraduate degree with at least an upper second class degree (or CPA / GPA greater than 60%) and preferably with a masters' degree.

Note:
The onus to provide an equivalence of qualifications rests upon the applicants
Candidates should submit their detailed research plan (of about 1500 words) along with their application.
At the time of the application, candidates must provide the name and written acceptance of their proposed supervisor(s). The list of research theme/ research interest can be consulted from the websites of the different HEIs.
Self-financing African students already studying in Mauritius are NOT eligible to apply for the same programme level under this Scholarship Scheme.
Scholarships will NOT be awarded for:
Applicants already holding a PhD;
Part-time courses;
Distance Education programmes; or
Mixed/blended modes (distance and on-campus learning).
Checkout:
How To Write A Scholarship Essay - Scholarship Essay Examples
Interview date, Process and Venue for Government of Mauritius PhD Scholarship
Candidates who have not been informed of their selection for award of a scholarship by end of August 2020 should consider that they have not been selected.
Selection of candidates for the Scholarship will be based on merit.
The list of successful applicants for each Member State will be communicated to their respective Nominating Agencies and a communiqué will be placed on the Mauritian Ministry of Education's website once the selection exercise has been completed. The Mauritian Ministry of Education will, in parallel, issue the successful applicants with a Scholarship Agreement Form which is to be signed and submitted to the Mauritian Ministry of Education, upon appointment, within two (2) weeks of their arrival in Mauritius.
Application Deadline
January 1, 1970
How to Apply
For Postgraduate application form, click here
For Undergraduate application form, click here
For more details, visit Mauritius ministry of Education website
How To Apply For Scholarships - And Get Taken
Want to study abroad?
Find Ongoing Scholarships to Study Abroad Here
Scholarships You May Like