Merit Scholarship Scholarship by Indiana University - Purdue University Indianapolis (IUPUI)
The Indiana University-Purdue University Indianapolis, (IUPUI) USA is offering two different scholarship program to International students who are willing to undergo a degree program at the Institution. These Scholarships are as follows:
Merit scholarships: IUPUI will automatically consider you for these scholarships when you apply for admission.
Competitive scholarships: These scholarships require you to submit a separate application
About Indiana University - Purdue University Indianapolis (IUPUI)
Indiana University – Purdue University Indianapolis (IUPUI) is Indiana's premier urban public research university. Combining the resources of two prestigious universities with our downtown Indianapolis location, we offer students the opportunity to earn a respected degree from Indiana University or Purdue University while enjoying all the benefits of city life. IUPUI gives you the freedom to design a program that prepares you for the career of your choice. Combine majors, minors, and certificates from Indiana University and/or Purdue University to customize a program of study that meets y... read more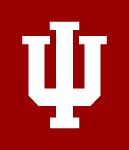 IUPUI Merit Scholarship
Requirements for IUPUI Merit Scholarship Qualification
Applicants must be International students
Applicants must have applied or applying for a degree program at the institution
Applicants must have good academic records
Applicants must be proficient in English Language
Checkout:
20 How To Study Abroad Frequently Asked Questions
Interview date, Process and Venue for IUPUI Merit Scholarship
After you submit your academic records and we have determined that you have been academically admitted at IUPUI, we will notify you via a letter. You will be able to access the letter about your admission status in Atlas.
If your government requires academic admission before you can get your other required documents (such as your financial documentation), you can use your Academically Eligible Letter to get those documents.
If you have not submitted your financial documentation, Financial Support Agreement, and proof of English proficiency, you should submit them now.
Also, be sure to check your email on a regular basis. We will email you if we need any additional documentation or if we have any other instructions for you.
Documents Required for IUPUI Merit Scholarship Scholarship Application
Official academic records
Proof of Englih Proficiency
SAT and ACT test scores
Financial documentation (for visa purposes)
Explanation of time since last school attended
Clarification of visa current status
Copy of your passport ID Card
Application Deadline for IUPUI Merit Scholarship
November 1, 2019
How to Apply for IUPUI Merit Scholarship
Interested and qualified? Go to
Indiana University - Purdue University Indianapolis (IUPUI) on sisjee.iu.edu
to apply
You will need to transfer your SEVIS record to IUPUI if you are currently on a student visa (F1) and are studying at a U.S. institution.
Log onto Atlas and follow instructions for filling out and submitting the SEVIS Transfer Request Form.
For more details, please visit scholarship website
Read Also:
Top 20 Reasons To Study Abroad
Scholarships You May Like