Masters Scholarship by University of Nottingham
Are you an Undergraduate or a Graduate looking for scholarship to further your studies? Nottingham University China is currently inviting applications from qualified international students for the 2020-2021 Global Full Scholarship for international students.
The Nottingham University China campus offers FULL scholarships for international students which aim to reward excellence and promote diversity among the student body.
Table of Content
About University of Nottingham
The University of Nottingham is a public research university in Nottingham, United Kingdom. It was founded as University College Nottingham in 1881, and was granted a royal charter in 1948. Nottingham's main campus (University Park) with Jubilee Campus and teaching hospital (Queen's Medical Centre) are located within the City of Nottingham, with a number of smaller campuses and sites elsewhere in Nottinghamshire and Derbyshire. Outside the UK, the university has campuses in Semenyih, Malaysia and Ningbo, China. Nottingham is organised into five constituent faculties, within which there are mor... read more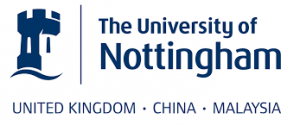 Nottingham University China Masters Scholarship
Requirements for Nottingham University China Masters Scholarship Qualification
Be an overseas/HMT applicant who submitted the application.
Merit-based selection based on outstanding academic achievement having achieved at minimum requirements of UK first class (70) or equivalent, as determined at the time of admission.
Checkout:
20 How To Study Abroad Frequently Asked Questions
Application Deadline
May 31, 2020
How to Apply
Separated application for Nottingham Global Full Scholarship is required. In order to complete the Nottingham Global Full Scholarship application, a filled scholarship application form is required to submit to [email protected] by the designated deadline. In addition, due to the nature of competition, applicants will be automatically considered to the next eligible scholarships available should he/she misses the first round of selection until the quota is filled.
For Postgraduate application, click here
For Undergraduate Application form, click here
For more details, visit the scholarship website
Read Also:
Top 20 Reasons To Study Abroad
Scholarships You May Like