Masters Scholarship by University of Gavle
The University of Gävle scholarships for both Bachelors & Masters study programmes are now open for eligible students to apply. This scholarships aims to support deserving students with 75 per cent of their tuition fee and it is to be taken in Sweden.
To be considered for this scholarship, you must have gained admission to University of Gavle. Scroll down to see eligibility and method of application.
Table of Content
About University of Gavle
The University College of Gävle/Sandviken was established 1977. Wenche Nerdrum-Ullman is the first Vice-Chancellor of the University. The University of Gävle has approximately 16 000 students and more than 50 study programmes and second-cycle programmes. 350 courses are offered in the fields of Humanities, Social and Natural Sciences and Technology. The University of Gävle is human-centred and develops the understanding of a sustainable living environment. The University of Gävle has a leading position in education and research for a sustainable human living environment.... read more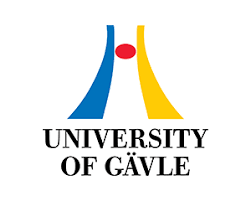 University of Gävle Masters Scholarship
Aim and Benefits of University of Gävle Masters Scholarship
The scholarship offers a maximum amount of 75% of the tuition fee.
Requirements for University of Gävle Masters Scholarship Qualification
The University of Gävle offers scholarships to the most excellent and high performing students.
A scholarship may only be granted by the University upon written application by an applicant or a student having been accepted for a programme by the University provided that the applicant or student
– is covered by the obligation to pay a study fee under the ordinance 2010:718,
A Scholarship may only be granted for the duration of a programme, as set out in its curriculum, one (1) or two (2) years for a Master program.
A Scholarship covers 75% of the study fee for a programme.
Scholarships are granted for the first year of studies and thereafter, upon grated prolongation, for the following years covered by the programme.
For a scholarship to be prolonged after the first year of studies, the student granted a scholarship is required to obtain study credits equivalent to those required by the National Board or Student Aid (CSN) when granting study loans to students, i.e. 45 ECTS credits per year.
Where a student does not fulfill these requirements, the scholarship will be withdrawn and the student may be required to repay any funds paid out.
Scholarships can only be granted to applicants who applied at www.universityadmissions.se to his/her Study porgramme in time.
Selection Criteria: The selection procedure will be made based on registered previous study results.
Checkout:
20 How To Study Abroad Frequently Asked Questions
Application Deadline
January 15, 2020
How to Apply
Interested and qualified? Go to
University of Gavle on www.hig.se
to apply
In order to review applications, please submit a Letter of Motivation (maximum 1000 characters).
You need to apply for a study programme at University of Gävle via www.universityadmissions.se before you submit your application for scholarship.
For more details, visit University of Gavle website
Read Also:
Top 20 Reasons To Study Abroad
Scholarships You May Like