Masters Scholarship by Global Korea Scholarship (GKS)
Twice in the year, Korean government invites 170 undergraduate/700 graduate international students from 156 countries, for degree(Undergraduate, Master's & Doctoral) and non-degree research programs in Korea through the Korean Government Scholarship.
The Korean Government Scholarship Program (KGSP) is offered to international students who want to pursue Bachelors, Masters and PhD degrees in Korean Universities. The scholarship is aimed to provide international students with an opportunity to conduct advanced studies at higher educational institutions in Korea, to develop global leaders and strengthen Korea-friendly networks worldwide.
Table of Content
About Global Korea Scholarship (GKS)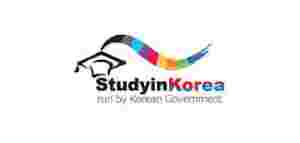 Korean Government Masters Scholarship
Aim and Benefits of Korean Government Masters Scholarship
Scholarship Benefits includes:
Flight
Tuition
Stipend
Medical Insurance
Settlement Allowance
Completion Grants
Requirements for Korean Government Masters Scholarship Qualification
To be eligible for the Korean Government Scholarship:
Citizenship: Candidates and their parents must hold non-Korean citizenship.
Age: KGSP-G: under 40,
Health: Candidates must be physically and mentally healthy for their studies in Korea.
Degree Requirements: KGSP-G: Bachelor's or Master's degree.
Grades: The cumulative grade point average (CGPA) must be 80% or higher; or, The CGPA must be 2.64/ 4.0, 2.80/ 4.3, 2.91/ 4.5, or 3.23/ 5.0 or higher.
Number of Scholarships: KGSP Graduate: around 700 grantees will be awarded annually
Checkout:
How To Write A Scholarship Essay - Scholarship Essay Examples
Application Deadline
Not Specified
How to Apply
Interested and qualified? Go to
Global Korea Scholarship (GKS) on www.studyinkorea.go.kr
to apply
Applicants can only apply for the Korean Government Scholarship through the Korean Embassy in their home country or a participating Korean University.
For more details, visit GKS website
How to Write a Good Scholarship Application Letter (Sample Examples Included)
How To Apply For Scholarships - And Get Taken
Want to study abroad?
Find Ongoing Scholarships to Study Abroad Here
Scholarships You May Like