Are you looking for a remote job that pays well? Do you need a way to make money from the comfort of your home? This list of 20 work from home jobs in Nigeria can help you.
Whether you're a student, stay at home parent, or fresh graduate, if you wish to earn quick cash on your own time and gain useful experience along the way, then getting an online job you can do from home is your best bet. 
Online jobs are the perfect side gigs, mostly because the hours are flexible and they don't usually require much experience or qualifications for you to do them.
To help you get started, we have compiled some of the best work from home jobs you can earn a decent pay from. 

Article Content:
20 best work from home jobs 

What remote jobs can I do?

How to find online work from home jobs?

Requirements for starting work from home jobs?
Related: Top 20 Online Jobs for College Students 2023 
20 Best work from home jobs
Freelance writer

Online tutor

Proofreader

Transcriptionist

Social Media manager

Data entry clerk

Video editor

Graphic designer 

Virtual assistant 

Affiliate marketing

Resume writer

Photo editor

SEO Expert

Bookkeeper

Product reviewer

Videographer

Online typist

Personal shopper

Call centre agent

Web designer
What Remote Jobs Can I Do?
There are numerous remote jobs that pay hourly, daily or monthly. These jobs are quite easy to do and only take a few hours to finish, leaving you with enough time to complete your personal tasks. If you're interested in trying out online jobs from home, you can look through the list below.
Freelance Writer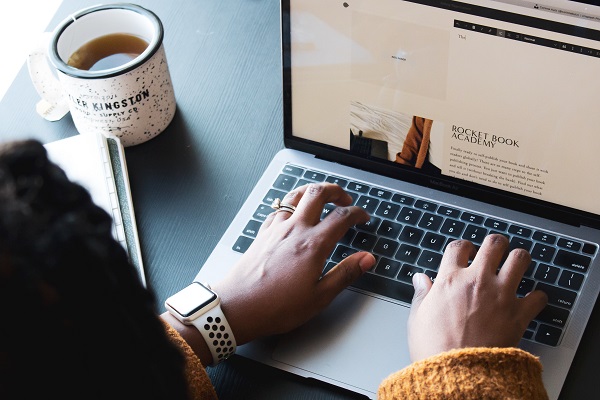 Freelance writing is the ultimate work from home jobs for students. If you're looking for ways to make money and you enjoy writing or doing research, you should consider remote writing jobs. Content writing is in high demand across a wide range of businesses. 
Companies who create online content, aim to grow and keep their customer base well informed and entertained through quality content. Writing also gives you exposure and increases your knowledge across a wide range of industries and subjects.
Salary range: 70,000 - 200,000 naira per month.
Click this link to find online writing jobs
Proofreader
If you're very quick to catch typos, spelling or grammatical errors in writings, you should consider proofreading as a part-time job.
Proofreading is the final step of any writing process and is very essential for any document, article or text that is to be published. As a proofreader, you have to be keen-eyed and pay extra attention to detail, you also have to show excellent written communication and stellar grammar skills.
Essentially, writers will pay you to find and correct errors that might have been missed in earlier edits, you'll also get to work remotely and choose hours that suit your schedule. 
It is quite easy to find online proofreading jobs. If you enjoy reading and writing, this is the perfect work from home jobs without investment.
Salary range: 50,000 to 150,000 naira.
Click this link to find online proofreading side jobs from home.
Online Tutor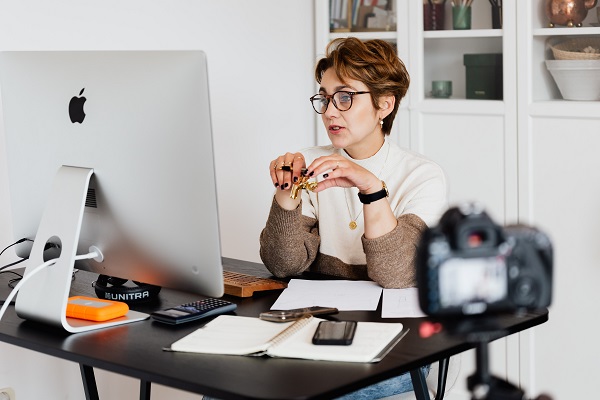 Tutoring is a profitable online job from home that pays really well. It offers flexibility and a great work-study balance, you can set convenient schedules and work from the comfort of your home or dorm room.  
Online tutoring has become very popular and is in high demand as a lot of s constantly require assistance with their education, assignments and projects.
If you're usually the go-to person for assistance on a particular subject or course and you enjoy teaching it, you should consider capitalising on it and become an online tutor. All you need is a reliable internet, good communication skills and a working laptop. 
Tutoring helps you improve your presentation and communication skills. It can also serve as professional experience on your resume. Online tutoring offers you a decent source of income doing what you love. Some of the best websites to find tutoring home based jobs are Preply, Superprof, tutorme, Skooli and Magic ears.
Salary range: 50,000 to 200,000 naira
Click this link to find online tutoring jobs
Transcriptionist
If you're looking for an easy online work from home job to do, then you should consider a role as a transcriptionist; if you have good listening and fast typing skills. 
Transcriptionists are required to convert audio and sometimes video recordings to written documents. The faster you type, the more money you earn because some employers pay per word count. 
To get a transcription permanent jobs from home, you need to pay attention to details, avoid making typos or grammatical errors and have a good working computer and headphones.
Salary range: 50,000 to 150,000 naira
Click this link to find online transcription jobs from home.
Social Media Manager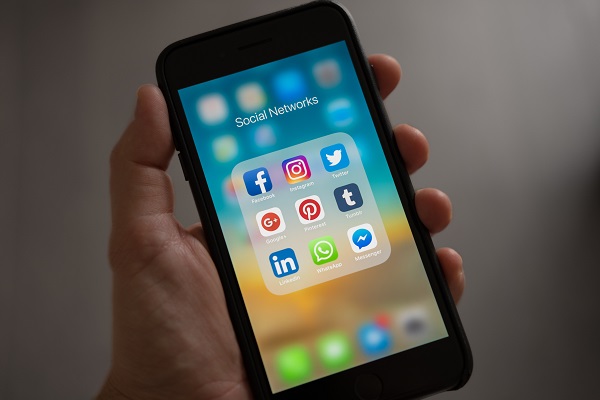 Social media management is one of the best online jobs no experience. You can take it up if you have good communication skills and understand how social media works.
There are millions of online social media users, and as such brands need to increase their online presence to reach a vast majority of the audiences. This is where you come in as a social media manager. You will be in charge of building brand awareness by posting contents, talking to potential customers and hosting social media campaigns.
It is fun and interesting, such that you may consider pursuing a full-time career in social media marketing as it is high in demand and lucrative.
Salary range: 150,000 to 250,000 naira
Click this link to find social media amazon work from home jobs
Data Entry Clerk
This role might not be very popular, but data entry work from home jobs are relatively easy to do and does not require any special skills or experience.
Data entry involves transferring written or paper format documents into computer files. Some of your responsibilities include updating existing data, creating spreadsheets, reviewing data for inconsistencies. As a data entry clerk, you have to pay utmost attention to detail as a simple mistake  can lead to significant losses and problems for the company. 
 With excellent typing skills, knowledge of essential software tools and ability to meet set deadlines, you can do data entry work from home. Common websites to get data entry jobs online are Fiverr, Upwork and Indeed. 
Salary range: The pay ranges from 70,000 - 150,000 per month.
Click this link to find data entry work from home near me.
Video Editor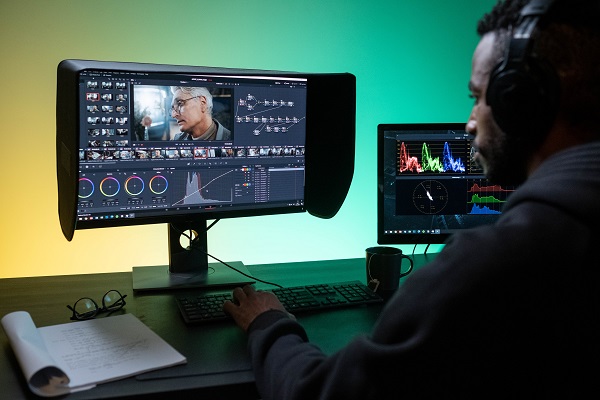 Video editing is one of the interesting ways to make extra bucks. Sites like YouTube and TikTok have increased the way people consume video content. 
The number of regular people making good money from YouTube is remarkable. If you're creative and have good video editing skills, you too can be one of these people. 
You want to start by learning how to edit videos from step by step tutorials, then reach out to micro influencers or small businesses who lack the technical skills to edit their own videos. You can also join freelancing websites like Fiverr and Upwork to find your prospective employers. 
Succeeding as a video editor depends on how well you're able to sell yourself, your creativity and networking in the right community. It is one of the most profitable stay at home mom jobs.
Salary range: 70,000 to 300,000 naira
Click this link to find video editing jobs
Graphic Designer 
Graphic design is a very important marketing tool and has found many applications across a wide range of industries. Businesses need appealing graphics and visual contents from business logos to billboard designs to reach their targeted audience. 
You don't need any special qualification to get a graphic design job, if you have a good eye for design and you're willing to take some time to learn, there are a lot of free design tools like Canva and Figma which you can use to make designs. 
Once you're ready to get started, spend time practising with the tools at your disposal and make a portfolio of some of your best designs. Your portfolio will serve as a visual resume for your potential employer.
Graphic designers take on new and exciting opportunities. It is a high paying  online job. You can either work part-time or create and sell design templates online. 
Salary range: 150,000 - 200,000 naira monthly
Click this link to find graphic design jobs
Virtual Assistant
If you're tech savvy, highly organised and enjoy scheduling events on your calendar, you should consider working as a virtual assistant. 
Many business owners don't have the time to handle simple tasks such as checking their emails and will rather outsource it. This makes virtual assistants a suitable online work from home job and you have enough freedom to set your own schedule.
As a virtual assistant, you will answer customer questions and emails, book travel and accommodation arrangements for clients, complete data entry and scheduling appointments. It is the perfect work from home jobs for housewives.To do this job, you need to be organised and have good communication skills.
Salary range: 80,000 - 150,000 monthly 
Click this link to find virtual assistant jobs
Affiliate marketing 
Affiliate marketing is the process whereby an individual earns commissions from marketing a company or retailer's products. If you wish to freelance as an Affiliate Marketer, you research a product you enjoy selling, promote the product and earn a commission on every sale you make. If you have good product marketing skills, this is the best side job to consider. You can make money from anywhere and at any time. You can reach out to small brands and businesses to offer your services or sign up on websites to get free online jobs work from home.
Salary range: You can earn between 50,000 to 200,000 monthly
Click this link to find Affiliate marketing jobs
Resume writer
A lot of people struggle with writing their resumes when job searching. If you're in need of an online job from home,you can offer professional resume writing skills if you've received a good number of interests from jobs you applied to based on your resume. It is a great work from home jobs no experience because it helps you boost your confidence in writing resumes. You can ask your clients to drop reviews on your page after helping them build their resumes.
Salary range: 30,000 - 80,000 monthly
Click this link to find resume writing stay at home jobs 
Photo editing
 As a freelance editor, you get to work closely with photographers, influencers, fashion designers, advertising agencies, You'll be tasked with editing, retouching, enhancing or photo-shopping pictures using software like Adobe photoshop, Facetune to make your clients pictures look exceptional. It's a very profitable job from home because a lot of people tend to outsource photo editing. You can either work independently or get trusted amazon remote jobs with a photography  agency.
Salary range: 140,000 to 400,000 naira is expected monthly
Click this link to find photo editing jobs
SEO Expert 
Search engine optimization is a very important part of digital marketing. As an seo expert, your job is to optimise websites to gain more traffic and increase their rankings using search engines. You can sign up on websites like Remote.co to get the best work from home jobs.
Salary range: 100,000 to 200,000 naira monthly 
Click this link to find SEO jobs
Bookkeeper 
Most businesses need bookkeepers to help them manage their financial records. Your duty as a bookkeeper involves performing accounting tasks such as tracking their daily financial transactions, run payrolls, expenses, general ledger entries and record payments. If you have a habit of keeping a personal budget you can try bookkeeping jobs you can do from home.
Salary range: 60,000 to 100,000 per month 
Click this link to find bookkeeping arise work from home jobs
Product reviewer 
This is a very popular amazon at home jobs where you get paid to test products and give reviews online. Brands need people to test the functionality and marketability of their products. Product testing is a way brands use to get candid user feedback from their products and enable them to correct flaws or errors in production.It is a lucrative online wfh job because you get cash payments and also get free products. It is the best work from home jobs for women.
Salary range: 110,000 to 300,000 naira 
Click this link to find product review legit work from home jobs
Videographer
Videography involves creating and uploading video contents on sites such as Youtube. Youtube is one of the biggest monetised platforms for videographers. You get paid for posting interesting video contents. You can also get paid to influence and market products for brands if you have a large number of subscribers and engaged viewers. It should be your best pick when choosing a legitimate work from home jobs.
Salary range: you can earn around 100,000 to 400,000 naira per month
Click this link to find videography jobs
Online Typist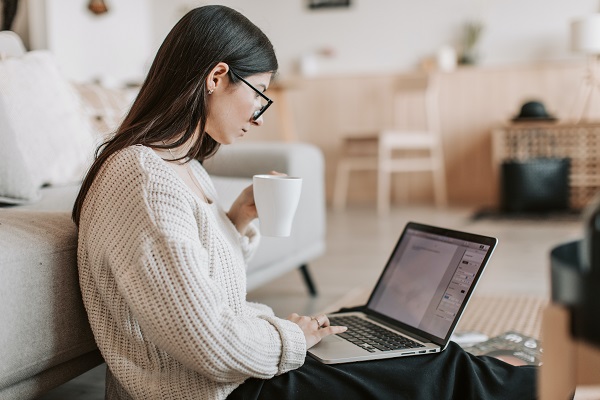 If you have fast and accurate typing skills, you should consider applying for online typing jobs. Typing jobs from home is a very flexible part-time job. You get to work remotely and at your own convenience. Online typing jobs for s is a profitable freelance job because you get paid as you type, the more you type the more you earn. You can sign up for websites like Fiverr and Upwork to get at home jobs near me.
Salary range: 80,000 to 150,000 naira 
Click this link to find online typing part time work from home jobs
Personal shopper 
Personal shopping is the best work from home no experience job for those who enjoy shopping for other people. Personal shoppers can shop for almost anything from furniture to fashion items. You offer advice to clients and assist them shop for products they need according to their tastes and budget.
Salary range: 30,000 - 100,000 naira
Click this link to find personal shopping jobs
Customer service agent
 As a customer service agent, you"ll be in charge of handling incoming and outgoing customer calls for the business. After picking your work hours,you'll be required to attend to customer complaints and inquiries in a friendly manner, take relevant information down, make follow up calls, manage inbound calls and build sustainable customer relationships. You can reach out to recruiters on sites like LinkedIn to get remote customer service jobs.
Salary range: 80,000 to 100,000 monthly
Click this link to find customer service jobs from home.
Web designer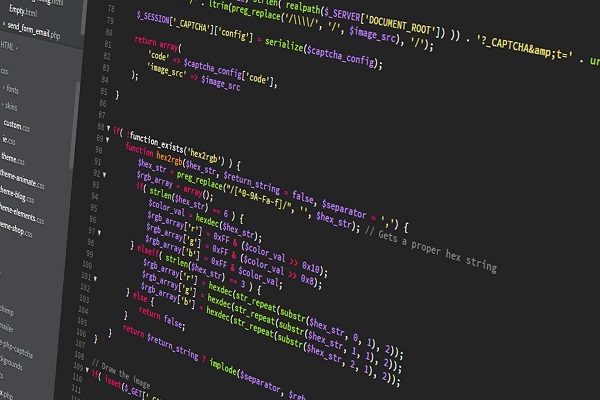 Web design is a very high demand skill across many industries. Nearly every business has a website and is looking to strengthen their online presence. You'll need to learn to work with some programming languages like html, css and JavaScript to create websites and web applications for your clients. It is an exciting career that offers designers a modern way to express their creativity, skills and experience. You can sign up on websites like Jobberman ,Fiverr, Indeed, Upwork to get web design remote work from home jobs.
Salary range: 200,000 - 500,000 monthly
Click this link to find web design jobs
How to Find Online work from home jobs
Freelancing is one of the easiest ways to earn money. Recent technological advancement has made the internet a global village for limitless online job opportunities.There are many websites you can sign up for to get easy work from home jobs. Some of these websites are jobberman, myjobmag, Remote.co, Fiverr, Upwork, Indeed, Flexjobs, Glassdoor and many more.
You want to take your time to learn and ensure your skills are up to par. You also have to brush up your communication skills and be confident in your craft. Part time jobs from home give you flexibility and allow you to find the right work-life balance.
Before applying for any job, you need to make sure it is from a legit employer or credible website to avoid getting scammed.
Requirements for Starting Work from Home Jobs
If you're starting your first work from home, ensure you have the necessary requirements to deliver your employer's work smoothly and without delays. As easy as working online might seem, without the right tools, it is possible that you might run into major setbacks and difficulties. Here's a list of must-have tools you might need to work online.
Mobile phone
As far as remote work equipment goes, this is the most important tool. You need a working mobile phone to communicate and exchange information effectively with your clients.
Laptop
A remote work laptop has to be portable and powerful enough to handle the tasks given to you by your clients. A laptop or desktop with at least 8gb ram capacity and excellent battery life.
Stable electricity supply
If you live in an area with poor electricity supply, you can invest in a solar generator or inverter. This will ensure you meet set deadlines and allow you to work at your own convenient time.
Stable internet connection
You need a fast and reliable internet connection for remote work. Some remote jobs will require a certain internet download or upload speed. You can request for monthly data stipends from your employer if your job will require large file downloads.
A conducive work environment
A conducive work environment increases your productivity. You want to start by picking a comfortable work area with little to no distractions,also make sure you have all the right tools and equipment within your reach.
Related Articles