Hubert H. Humphrey Fellowship Programme 2021/2022 for Mid-level Career Professionals
The Hubert H. Humphrey Fellowship Program is a Fulbright program that provides mid-career professionals from designated countries around the world an opportunity to enhance their professional capacities through participation in specialized 10 month non-degree programs.
During their stay at a host American university, Humphrey Fellows are invited to take graduate courses relevant to their professional interests. However, as the Humphrey Fellowship is not a degree program, participants spend a considerable portion of their time engaged in professional development activities including: consultations and affiliations with U.S. faculty and experts, field trips, workshops, research projects, and the development of practical useful strategies that could be applied in the Fellows' home countries.
Table of Content
About Hubert H.Humphery Fellowship Program
The Hubert H. Humphrey Fellowship Program provides ten months of non-degree academic study and related professional experiences in the United States. Humphrey Fellows are selected based on their potential for leadership and their commitment to public service in either the public or the private sector. The Humphrey Program fosters a mutual exchange of knowledge and understanding about issues of common concern in the United States and the Fellows' home countries. The Program offers Fellows valuable opportunities for leadership development and professional engagement with Americans and their coun... read more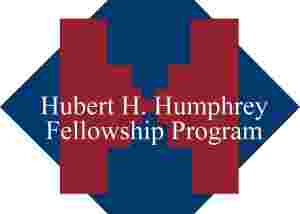 HHH Mid-level Career Professionals Fellowship
Aim and Benefits of HHH Mid-level Career Professionals Fellowship
The Fellowship provides for:
Payment of tuition and fees at the assigned host university;
Pre-academic English language training, if required;
A living allowance, including a one-time settling-in allowance;
Accident and sickness coverage;
A book allowance; one-time computer subsidy;
Air travel (international travel to and from the U.S. for the Program and domestic travel to required program events);
A Professional Development allowance for professional activities, such as field trips, professional visits and conferences.
HHH Mid-level Career Professionals Fellowship Courses
Requirements for HHH Mid-level Career Professionals Fellowship Qualification
Have a minimum of a four-year undergraduate degree from S.A. (BA + Honors)
Have a minimum of five years of full-time professional experience beyond the attainment of a first university/undergraduate degree prior to August 2020
University lecturers have to have management or policy responsibilities and experience. Exceptions apply to teachers of English as a foreign language and specialists in substance abuse preventions and treatment
Demonstrated Leadership Ability: candidates should have achieved positions of significant responsibility at the national, regional or local level and show clear promise to assume greater future leadership roles
A record of public service in the community: candidates careers must reflect a present and future commitment to public service, broadly defined in the public, NGO, or private sector
The following individuals are not eligible for the HHH Fellowship:
Individuals who have attended graduate school in the United States for one academic year or more during the seven years prior to August 2020 are ineligible to apply
Individuals who have had more than six months of U.S. experience during the five years prior to August 2021 are ineligible to apply
Individuals with dual U.S. citizenship or U.S. permanent resident status are ineligible to apply.
Checkout:
How To Write A Scholarship Essay - Scholarship Essay Examples
Application Deadline
August 15, 2020
How to Apply
Interested and qualified? Go to
Hubert H.Humphery Fellowship Program on apply.iie.org
to apply
For more details, visit US Embassy Consulate website
How To Apply For Scholarships - And Get Taken
Want to study abroad?
Find Ongoing Scholarships to Study Abroad Here
Scholarships You May Like